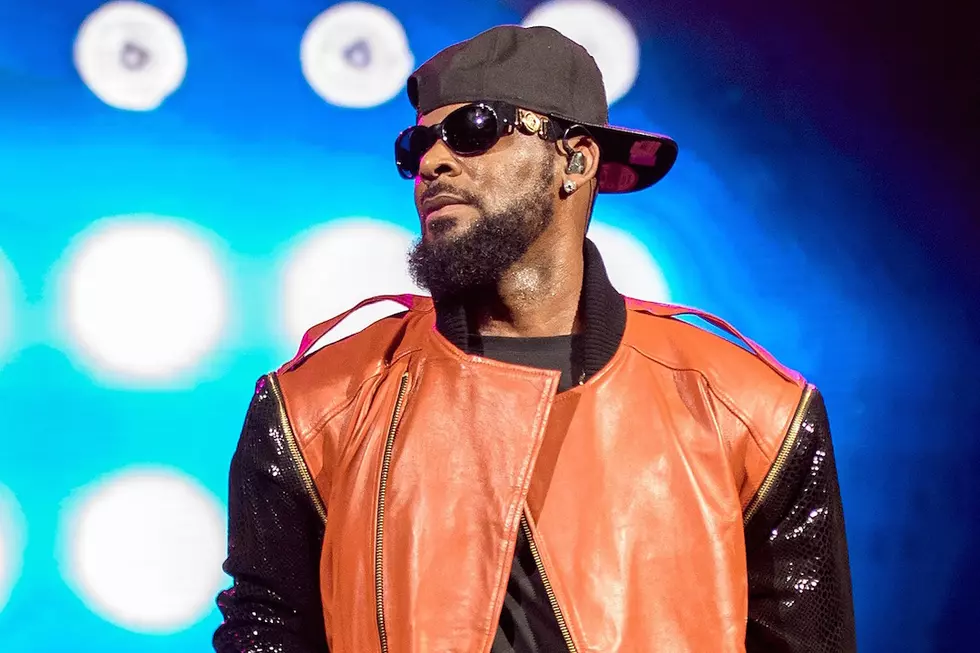 R. Kelly Tries to Board Flight to Wakanda, Twitter Blocks Him at the Border
MIke Pont, Getty Images
Marvel's Black Panther has been such an inspiration that Atlanta's Hartsfield-Jackson airport offers "fictional flights" to Wakanda in honor of the film's success.
Several fans have tweeted photos of departing flights to Wakanda. However, one person was quickly blocked from entering the mythical land of Wakanda.
Early this week, R. Kelly figured he would take a trip to Wakanda and posted on his Twitter account a picture of his flight departure.
Twitter users caught wind of it and quickly told the veteran R&B singer that he's not welcome in T'Challa's home land. In fact, Kels has been banned from entering Wakanda forever,
"I believe you can fly, just not to Wakanda," wrote one user. Actor-singer Frenchie Davis tweeted, "Nigga you're banned. The Dora Milajae slaughtering yo predatorial ass on sight. #InWakanda we protect black girls."
One person summed up everyone's consensus that we must protect Wakanda at all cost. She tweeted, "CHRIS BROWN AND R KELLY ARE NOT WELCOME IN WAKANDA PASS IT ON."
It shouldn't be a surprise that people don't want R. Kelly to visit Wakanda. The singer has been under scrutiny for allegedly holding women hostage at his Georgia home, which he's currently being evicted from. There's also the #MuteRKelly campaign, which aims to support the women who have allegedly been abused by the singer.
"We will continue to disrupt, continue to demonstrate, continue to call him out, continue to raise awareness until hopefully one day soon, we can step in the name of justice at his trial," said Orinike Odeleye, co-creator of #MuteRKelly.
In the end, Okoye and her army will be ready at the border if R. Kelly decides to enter the African utopia.
20 Best R&B Albums of 1992