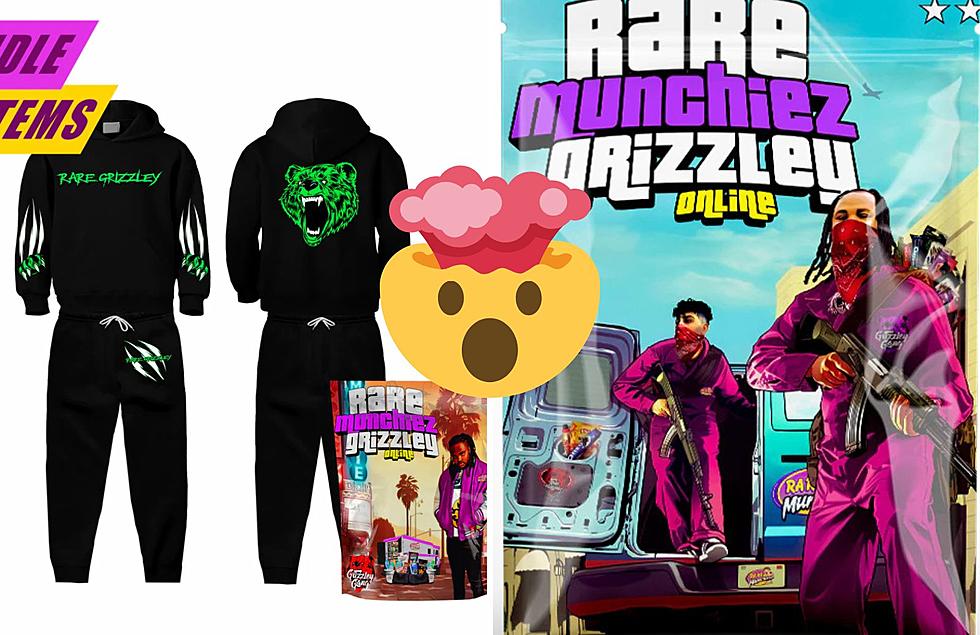 Rare Munchiez Drops Collab with Michigan Rapper, TeeGrizzley
Canva
If you are a lover of rare snacks or snacks and treats you cannot find in the States, you may already know about Rare Munchiez.
Now, the brand is tapping into celebrity deals.
Rare Munchiez just released a collaboration with Detroit's very own Tee Grizzley, and it is already almost sold out!
Rare Munchiez
You have probably seen them all over TikTok!
With over 500 different exotic snacks and drinks from around the world, Rare Munchiez is #1 in the snack game, according to its website.
RareGrizzley
As of now, the collaboration has been released so you should buy soon before they sell out.
"Get ready to embark on the ultimate flavor journey with RareGrizzley, a one-of-a-kind collaboration between the world's #1 exotic snacks and drinks company, Rare Munchiez, and the talented superstar rapper, TeeGrizzley. We're bringing you an exclusive, limited-edition collection of mouthwatering snacks and thirst-quenching beverages that will tantalize your taste buds and elevate your snack game to a whole new level."
This RareGrizzley collaboration has three things total you can buy with two bundles.
As of publication, there are 48 RareGrizzley Mystery Snack Bags left.
All in all, the stock is extremely low on everything.
However, you can also buy a tracksuit set right now. The hoodie cost $85.00. The sweatpants are $80.00.
If you want the tracksuit set, it will run you $150 before taxes and shipping. The suits come in green and orange.
If this all sounds great to you and you want to buy everything, there is an option for you!
You can buy the RareGrizzley Ultimate Bundle right now for $220.00.
See the Guide to Rappers Touring in 2023