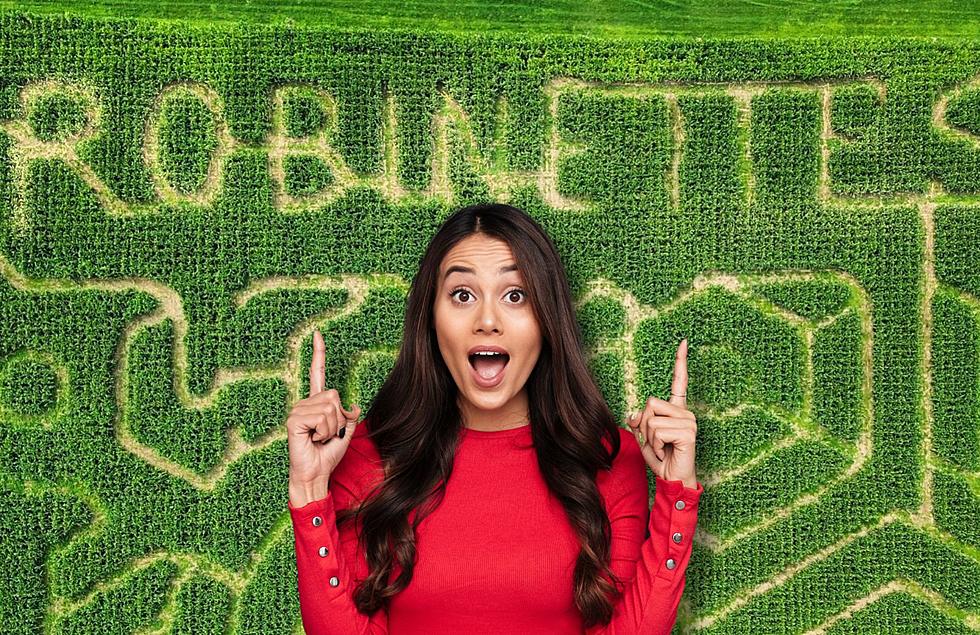 Fall Is Coming! Grand Rapids' Robinette's Announces 2023 Corn Maze Design!
Canva
It is Fall Time!
Well, not yet!
Even though fall doesn't officially arrive in Michigan until September 23rd, you can feel it coming in the air.
However, you know that fall is close and around the corner when Robinette's Apple Haus and Winery starts making big announcements.
This big announcement is all about this year's new corn maze design!
Now before we check it out, let's take a look back at some of the previous corn maze designs over the past several years.
Previous Corn Maze Designs
Last year, Robinette's corn maze design was spot on! It was themed as the 'Big Apple.'
It was pretty iconic!
In 2021, Robinette's also paid tribute to the 9/11 tragedy with that year's corn maze design.
Before that, Robinette's
2020 CORN MAZE: IN HONOR OF JIM AND BETHEL ROBINETTE

2019 CORN MAZE: 50TH ANNIVERSARY OF LANDING ON THE MOON

2018 CORN MAZE: ALBANESE GUMMY BEARS
2023 Corn Maze Design
On August 3rd and 4th, Robinette's Facebook posted that they will be revealing the new corn maze design at 6:00 PM.
What do you think it is from the teasers?

I couldn't even tell you! But we can finally see the full design here!
Drumroll, please...
This year's new corn maze design is...
HONEYBEES!
According to the post, honeybees help with so much for Robinettes' so this is a beautiful way to give tribute to the hardest workers.
Do you think that this is the best corn maze design? Which one is your favorite?
Michigan Fall Activities You Don't Need to do in Michigan
We always talk about how beautiful a Michigan fall is, let's get real though...there's NOTHING to do when you really think about it. (Please note every single ounce of sarcasm in this list)