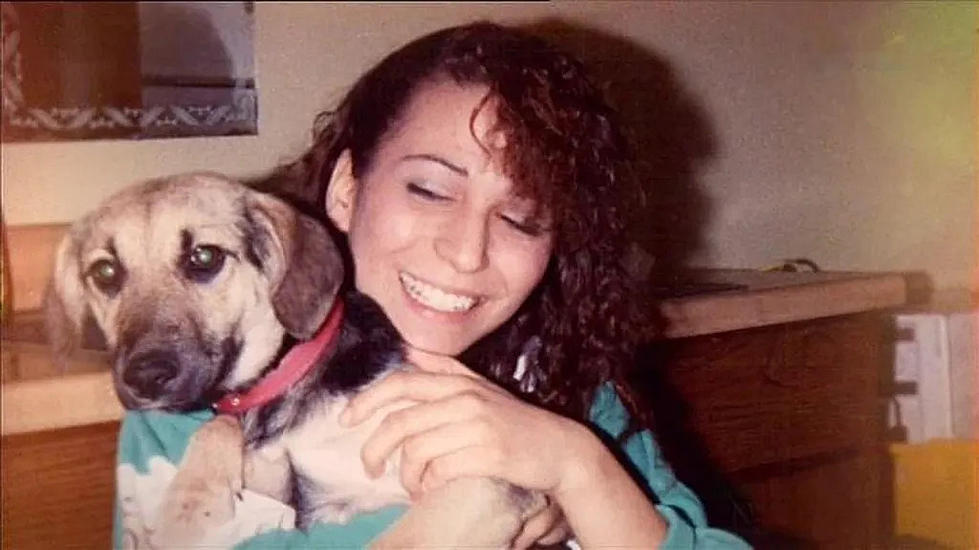 Why Did It Take So Long to Solve the Murder of West Michigan's Shannon Siders?
A&E Network
READERS DISCRETION ADVISED
Crime Junkie
Crime Junkie is a well-known true-crime podcast that airs every Monday, hosted by Ashley Flowers and Brit.

As a regular listener, I am always checking my phone or laptop for the latest episodes every single Monday. However, this week hit a little closer to home.
This past Monday, Ashley and Brit detailed the story of a West Michigan woman named Shannon Siders.
The way that Crime Junkie has described this story was.,
When a young woman vanishes, police think she left willingly. That changes when her body is discovered months later and it's clear she was brutally murdered. Small town secrets keep this case a mystery for decades…. Until a cold case team is finally able to get people talking.
Do you remember Shannon's story?
Shannon Sider
Shannon Siders was born on March 31st in 1971 and she grew up in Newaygo, Michigan.
The Cinemaholic says that Shannon
was described as charming, kind, and an honest person who never judged others.
While listening to the Crime Junkie episode, it was revealed that her father Bob left for his graveyard shift at the Pepsi-Cola plant around 10:30 PM on July 17th, 1989. After Bob left, Shannon snuck out to go to a get-together and that was the last time she was seen alive.
After her father discovered she was missing, he immediately filed a missing person report.
According to the podcast episode, two individuals found two ID cards that belonged to Shannon in the woods at an area known as the "hole in the woods," which is where local teens would party.
Unfortunately, a deer hunter found the 18-year-old's body in the Manistee National Forest on October 15th of 1989.
Shannon's body displayed various injuries, though blunt force trauma to the head was determined as the primary cause of death. The autopsy revealed she had suffered brutal beatings, resulting in a crushed skull. Moreover, the medical examiner disclosed her underwear was found around one ankle and her private parts suffered injuries, indicating she had been the victim of a sexual assault. On top of it, the body was reportedly discovered in a compromising position.
Once the investigation was underway, the police found that two brothers, Paul Micheal and Matthew Wayne Jones were with Shannon that night watching movies and drinking.
They stated they drove her home around midnight and provided several details about the residence upon further questioning. After a thorough investigation and polygraph tests, the Jones brothers were eventually cleared of suspicion. Even though Bob continued to urge the authorities, the case went cold for decades due to a lack of suspects.
However, in 2011, a Cold Case Task Force reinvestigated Shannon's murder. While restarting the investigation, the task force found Shannon's class ring was missing.

After 400 interviews, when they talked to Julia, one of Shannon's friends, they realized that her statement contradicted the Jones brothers' alibi.
Also, there was another eyewitness, Jenni Corrigan, who alleged she and Dean Robinson encountered the Jones brothers in the woods the night of Shannon's disappearance.
Eventually, the brothers were charged and convicted in 2015. Matt was convicted of first-degree murder and sentenced to life without parole. Paul was convicted of second-degree murder and sentenced to 30-75 years.
However, the case is nowhere close to being over.
In December 2021, Dean recanted his statement.
I was lying under oath when I testified about any matter involving Matt or Paul Jones being involved in a homicide. My testimony during the trial of the above-captioned matter was given to me by law enforcement.
Dean also alleged that he never met the Jones brother until 2015.
If you want to hear the Crime Junkie episode about Shannon Sider, you can listen below.
Missing Children In Michigan As of 7/20
We've provided a list of children and teens in Michigan who are still missing as of July 20th, 2023. The state of Michigan continues to do its part to try and help bring these children home