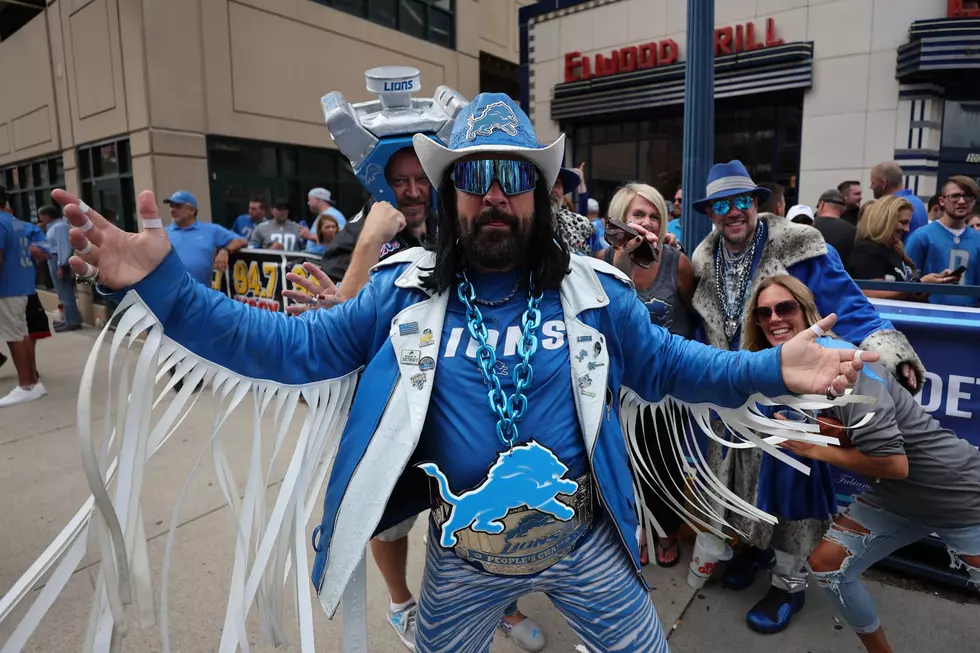 Surprise! The Lions Are Favored This Weekend!
Getty Images
For the first time since the COVID-19 year of 2020, the Detroit Lions (your gridiron heroes) are a favorite in an NFL regular season game.
According to multiple betting sites, the Lions are anywhere from a 1 1/2 to 2 1/2 point favorite for this Sunday's game at Ford Field against the Washington Commanders.
This is the first time that the Detroit Lions have been a favorite in a regular season game since the November 22nd, 2020 game against the Carolina Panthers.  It breaks a 24 game streak where the Lions have been an underdog.  The 24 games without being a favorite is the longest in the Super Bowl Era (since the 1966 season).
Detroit is 0-1 after this past Sunday's 38-35 loss to the Philadelphia Eagles at Ford Field.  After this Sunday's game against Washington, the Lions head to the road to face the Minnesota Vikings on September 25th.
Since sports betting is legal in Michigan now, will you take the Lions to cover this Sunday?
Top Detroit Lions Storylines Neglected By Hard Knocks
HBO's annual "Hard Knocks" NFL training camp program highlights one team and the biggest stories surrounding it each preseason. But this year the show, which has been on air for nearly 20 NFL seasons, has inexplicably missed several of the issues most critical to the Detroit Lions.