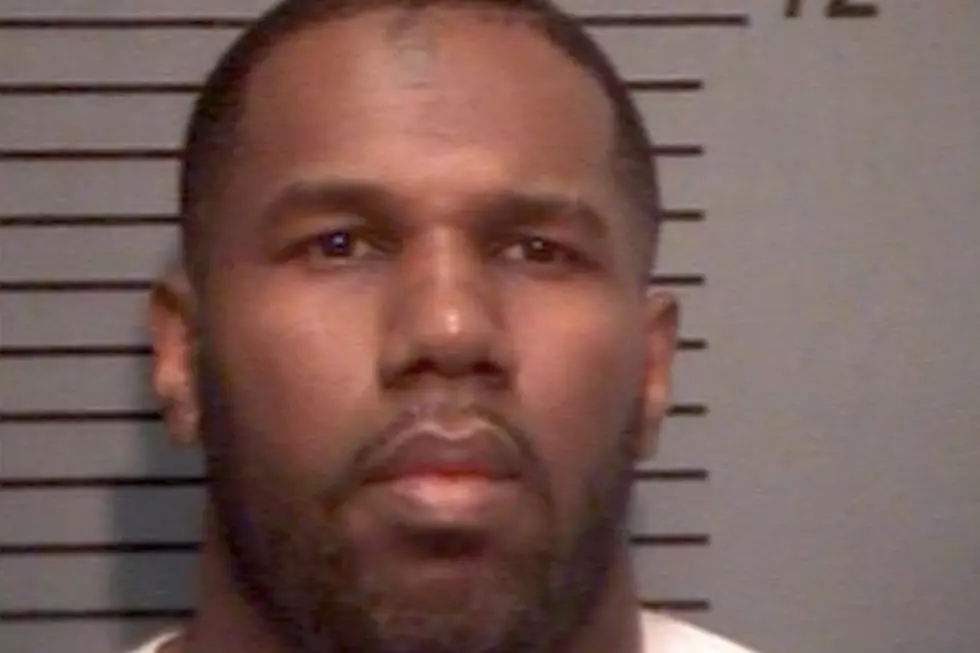 Suspect Arrested and Charged in Fetty Wap Shooting Incident
Passaic County Sheriff's Office
A man has been arrested and charged in connection to a robbery and a shootout that took place Sunday morning (March 26) that purportedly involved Fetty Wap and a group of people in Paterson, N.J.
According to NorthJersey.com, police apprehended the suspect, Raheem Thomas (mugshot photo above), at his home without incident early Monday morning (March 27). The 36-year-old man was charged with assault and other gun offenses in connection to the shooting.
As we previously reported, Fetty Wap had his chain snatched inside a 24-hour delicatessen, which led to a shootout. Three people were shot; one person was hit in the leg, while another victim was shot in the torso. Another person checked himself into Hackensack Medical Center. None of the people who were shot suffered life-threatening wounds, said police. Fetty Wap, himself, was not injured.
Fetty Wap had his "1738" chain snatched during the melee, which Thomas allegedly posted a photo of it on his Instagram account. He claimed he didn't take the chain, but he allegedly bragged about it in his IG pic. Thomas was charged with several gun crimes stemming from the fight inside the deli, but he was not accused of any offenses involving the shooting that took place outside of the establishment, said police.
Insiders have told TMZ that Thomas and Fetty Wap have a "deep-rooted feud" and that Thomas warned the "Trap Queen" rapper to stay out of Paterson even though he lives there.
The investigation is still ongoing. Fetty Fap has yet to address the shooting incident.
10 Most Shocking Arrests in Hip-Hop