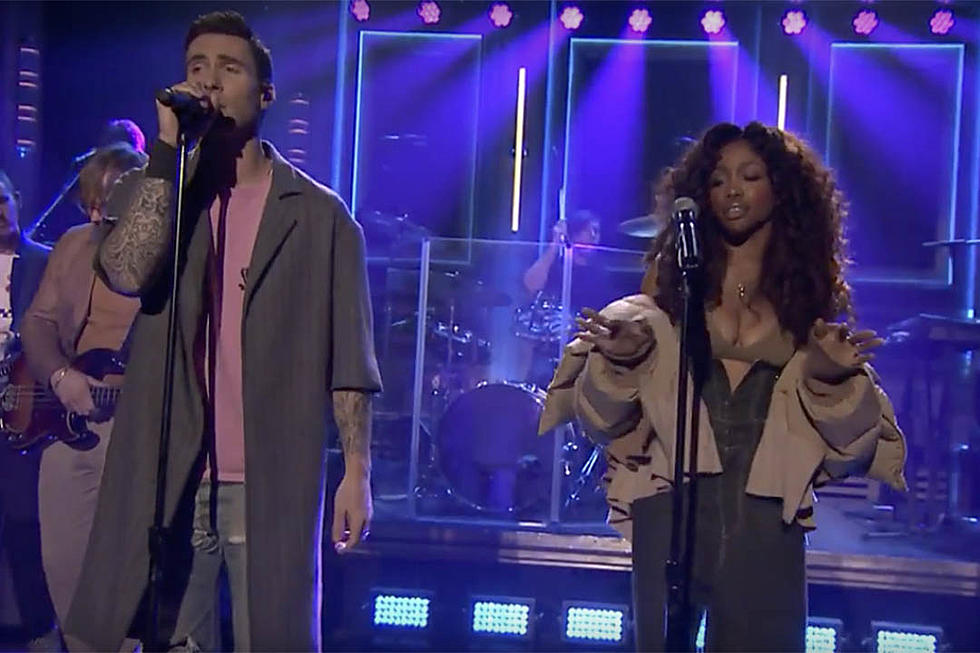 SZA Joins Maroon 5 for 'What Lovers Do' Performance on 'Tonight Show' [WATCH]
The Tonight Show Starring Jimmy Fallon via YouTube
After teaming up with Maroon 5 for the group's latest song, "What Lovers Do," SZA joined the crew on The Tonight Show Starring Jimmy Fallon for a live performance of the track.
SZA shared the stage with lead singer Adam Levine, standing right next to the rock star as the two showcased their vocals. It's SZA's second time appearing on The Tonight Show. The singer previously appeared with Travis Scott to perform her song "Love Galore."
Late last week, SZA dropped the latest video from her acclaimed CTRL album, "Super Model." As far as new music is concerned, SZA says she's not sticking to genre labels, and to that end, has new music on the way with Tame Impala and Mark Ronson.
"People grapple with labeling me as hip-hop, R&B, or pop, and it's interesting to me," she said in a recent interview with the L.A. Times. "I'm just making music. I listen to Stevie Nicks. I love classical jazz. I love folk. I love rap. I love Modest Mouse. I'm making an album with Tame Impala and Mark Ronson. When you try to label it, you remove the option for it to be limitless. It diminishes the music."
Check out her performance with Maroon 5 below.
See 100 Hip-Hop Facts That Will Blow Your Mind