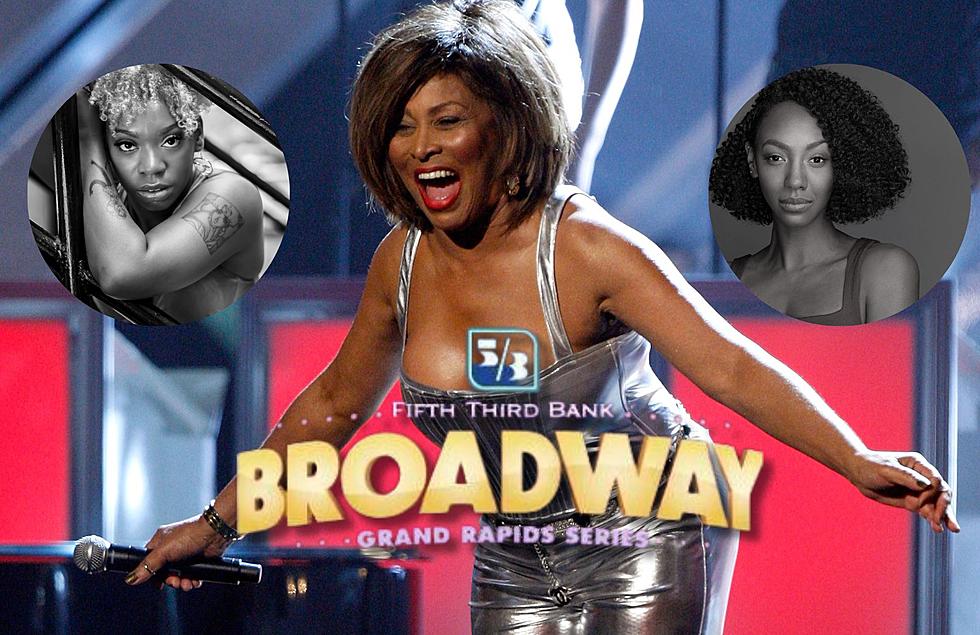 EXCLUSIVE INTERVIEW: TINA: The Tina Turner Musical Is On Stage Now In Grand Rapids
Gettys/Canva
When it comes to the Queen of Rock & Roll, there is no other queen than Tina Turner.
If you were not blessed to see Tina onstage before her passing, you can still witness the impact that Tina Turner had on the world.
All you have to do is buy a ticket to see TINA: The Tina Turner Musical.
TINA: The Tina Turner Musical
If you know anything about Tina's life, you will know how bold, beautiful, and harsh her life was.
The musical showcases her life in its entirety: the good, the bad, and the ugly.
With 21 songs and 2 hours and 40 minutes, you will be transported in the world of Tina Turner.
"An uplifting comeback story like no other, TINA – The Tina Turner Musical is the inspiring journey of a woman who broke barriers and became the Queen of Rock n' Roll. Set to the pulse-pounding soundtrack of her most beloved hits, this electrifying sensation will send you soaring to the rafters."
TINA: The Tina Turner Musical is onstage at Devos Performance Hall until November 12th.
Exclusive Interview With The Stars Of TINA: The Tina Turner Musical
When you see this show, you will see the two women embody the soul of Tina Turner.
Ari Groover is one of the women portraying Tina Turner on the Devos Performance Hall stage.
Besides TINA, Ari has been in Head Over Heels, Holler If Ya Hear Me. You may have even seen her in films like In the Heights (Warner Bros.) and Spider-Man: Homecoming (Sony), and television like The Get Down (Netflix), and Law & Order: SVU.
There is also another woman who embodies the Tina essence: Zurin Villanueva.
You may have seen Zurin in The Lion King, Mean Girls, Shuffle Along, and The Book of Mormon. She has also starred in television and films like The Marvelous Mrs. Maisel, Insatiable, and Murder Mystery 2 on Netflix!
I was honored with the opportunity to speak with these two women about how this role has changed their lives.
How To Buy Tickets
You can buy tickets now on Broadway GR's website.
This is a show that you do not want to miss!
Rockers Who Collaborated With Tina Turner
These rock stars have worked with Tina Turner.
Gallery Credit: Lauryn Schaffner