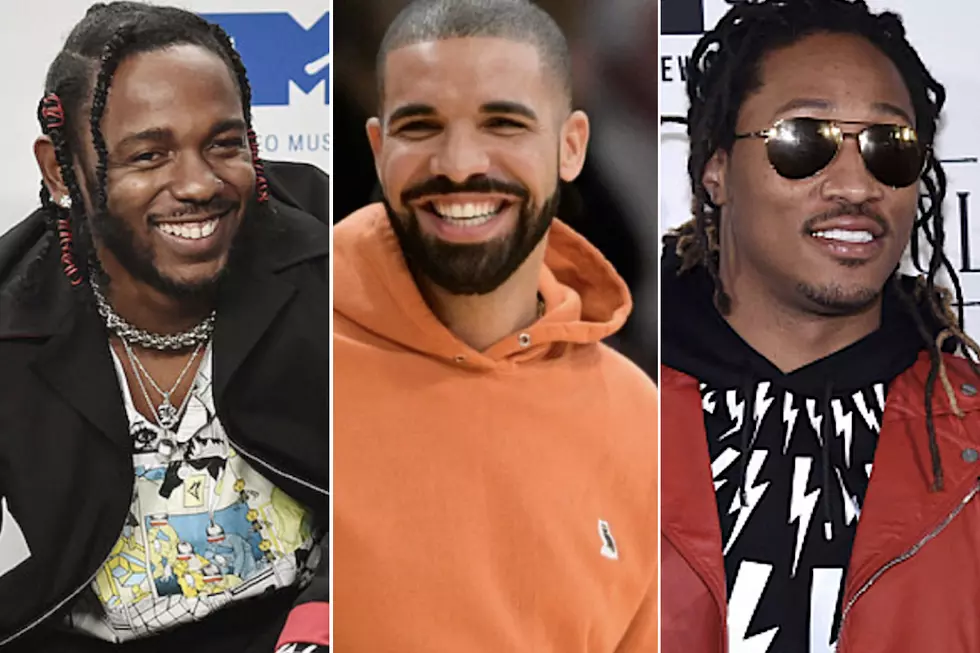 Hip-Hop and R&B Made Up 50% of the Most Streamed Songs in 2017
Alberto E. Rodriguez / Noel Vasque / Ethan Miller, Getty Images
The reports states that urban music accounts for 50 percent of the streaming across all streaming platforms, with hip-hop making up 40 percent, and R&B accounting for 10 percent of the overall streams.
Lamar's Grammy-nominated single "Humble" was the most-streamed song of 2017 with over 555.2 million streams, while his project Damn was the most-streamed album with over 2.9 billion streams. Meanwhile, Drake is the most-streamed artist for the second consecutive year in a row with a whopping 6 billion streams. Fellow rapper Future is the second-most streamed artist with a massive 4.2 billion streams.
This supports HITS Daily Double report, which states that Lamar's Damn album boasts five of the most-streams songs of 2017. On the publication's Top 50 Audio Streams list of 2017, Lamar has "DNA" (No. 15), "Love" featuring Zacari (No. 27), "Loyalty" with Rihanna (No. 39), and "Element" (No. 48).
Overall, in 2017, rap was the biggest genre of music when it comes to streams. Streaming numbers hit a record 377 billion, which is a 50 percent increase from 2016. On the flip side, album sales and song sales took a steep decline but vinyl and cassette sales saw a small increase in 2017.
To read BuzzAngle Music's full report, click here.
25 Best Rap Albums of 2017