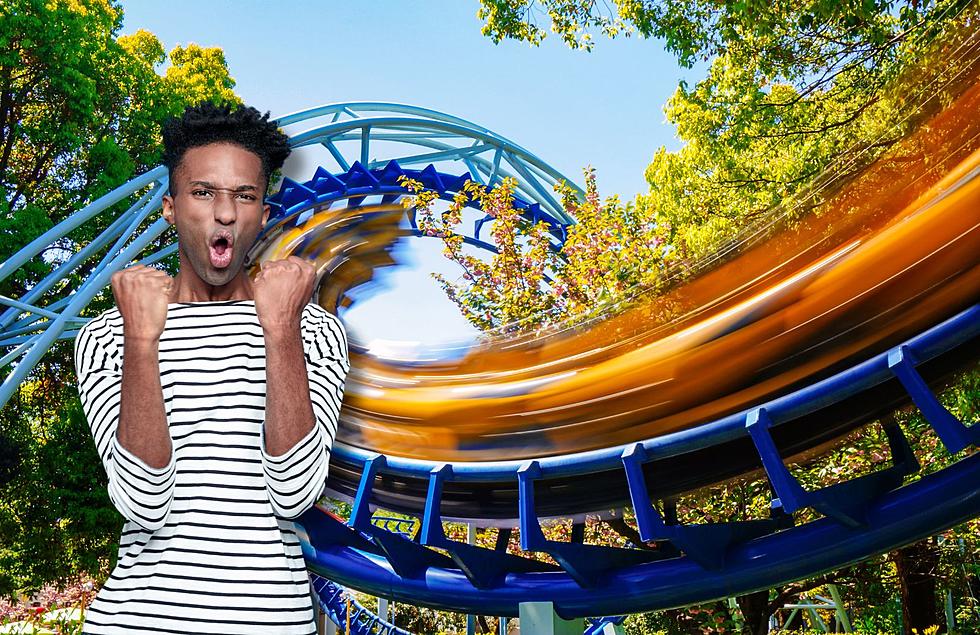 3 Of The Best Amusement Parks Are Not A Far Drive From West Michigan
Canva
Happy National Rollercoaster Day!
As a thrill seeker myself, this is truly the best national holiday to celebrate during my birthday month!
Plus, the best of the best amusement parks in the Midwest is not a far drive from where we are.
3 Amusement Parks Close To West Michigan
There are three amazing amusement parks that Family Vacation Guide dubbs as the best of the best in the Midwest.
Luckily, for us Michiganders, they are not a far drive away from West Michigan.
Cedar Point
It is not surprising that Ohio's Cedar Point is in the top spot on the list.
I recently went to Cedar Point for my birthday and while I could not get on every ride because of the amount of people, it was still a great amusement park.
Cedar Point is roughly a 4-hour drive from downtown Grand Rapids.
Michigan Adventure
We love to see that Michigan's only amusement is high up on this list.
Roughly less than an hour away, Michigan Adventure is the prime spot if you want to get in a quick rollercoaster day.
According to Theme Park Center, the best days to visit Michigan's Adventure are on weekdays, specifically Tuesday-Thursday.
Six Flags Great America
As a D.C. native, I grew up on Six Flags as my number one amusement park. So, I am extremely happy that there is a Six Flags close to West Michigan.
After a little more than a 3 hour drive, you can also celebrate National Rollercoaster Day at Six Flags Great America.
11 Of The Best Amusement Parks In The Midwest
Do you agree with the ranking of the best amusement park in the Midwest?
Cedar Point in Sandusky, Ohio
Arnold Park, Iowa
Michigan Adventure in Muskegon, Michigan
Valleyfair in Shakopee, Minnestoa
Six Flags Great America in Gurnee, Illinois
Nickelodeon Universe in Bloomington, Minnesota
Silver Dollar City in Branson, Missouri
Kings Island in Mason, Ohio
Bay Beach in Green Bay, Wisconsin
Worlds of Fun and Oceans of Fun in Kansas City, Missouri
Holliday World and Splashin' Safari in Santa Claus, Indiana
Half of these amusement parks I have never even heard of!
Where are you celebrating National Rollercoaster Day?
Check Out All 17 Roller Coasters at Cedar Point
Cedar Point has 17 roller coasters in the park the whole family can enjoy. From fast to friendly, how many have you been on?
9 Gone But Not Forgotten Cedar Point Rides You May Remember
Cedar Point has been around for over 150 years and has seen some great coasters. Many rides have come and gone. Check out nine classics here.