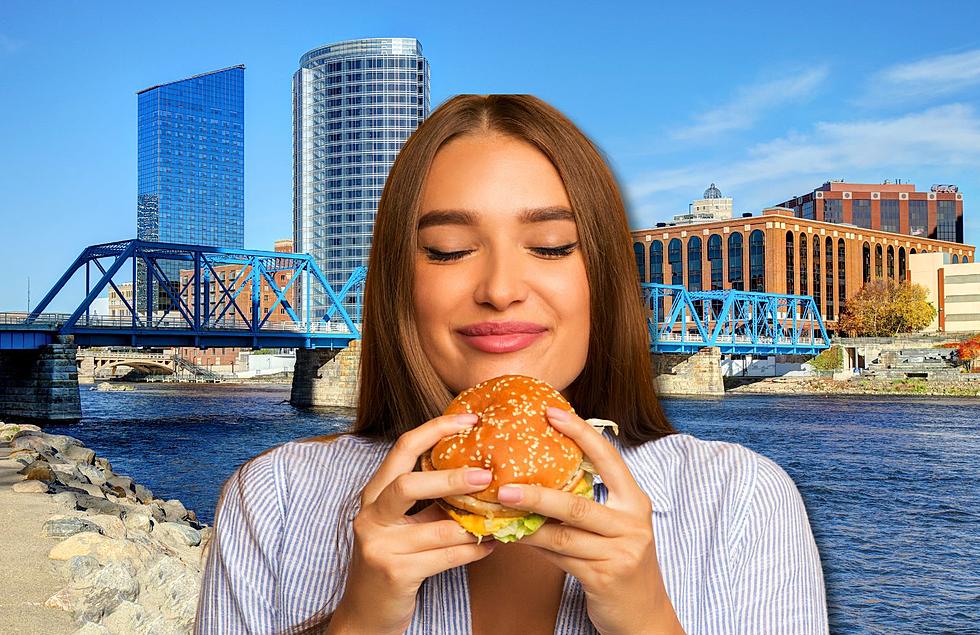 Do You Agree With This Major Website's List Of The Best Burgers In Grand Rapids?
Canva
I am in search of the best place that has the best burger in Grand Rapids.
I stumbled on a website called Burger Advisor that says they have found the best burger joints in the city.
"Whether you are a fan of classic burgers, gourmet creations, or anything in between, there is sure to be a burger joint that will satisfy your cravings."
So, I am putting them to the test.
"Burger Advisor will explore some of the best burger joints in the city and try to determine which one takes the top spot."
Do you agree with the top five burger joints in Grand Rapids?
Top 5 Best Burgers
I am telling you what places Burger Advisor chose in descending order.
5. Little Bird
Located in downtown Grand Rapids, Littlebird is a family-owned bistro and bar that serves dinner and daily brunch.
4. Butcher's Union
According to Burger Advisor, Butcher's Union's West Village Double Cheeseburger is 10/10!
"BU butcher's beef blend, cheddar, caramelized onions, spicy pickles, creamy aioli, griddled brioche"
3. Cottage Bar
"Known for our casual charm and down-to-earth atmosphere, we're famous for having the city's best burgers, and three different styles of award-winning chili."
Their famous Cottage Burger was also recently voted the best burger in Michigan by USA Today!
2. Brick and Porter
Known for their creative burgers, Brick and Porter is a place I have been personally recommended to try out.
The Big Sassy is the best I want to try badly!
"1/2 lb. burger seasoned, grilled, and topped with crispy jalapeño bottlecaps, applewood smoked bacon, fresh avocado, melted pepperjack cheese, & chipotle aioli. Served with lettuce and pico de Gallo."
1. Choo Choo Grill
Opened in 1946, Choo Choo Grill is known for its big cheeseburgers, onion rings and malt.
This family-run spot was ranked number one on Burger Advisor for Grand Rapids.
I will say that they did not add One Twenty-Three Tavern because their smashburgers make me so happy.
Who Makes the Best Olive Burgers in Michigan?
The olive burger - it's a Michigan classic. While the traditional olive burger is a beef patty topped with Swiss Cheese, Chopped Green Olives, and Mayonnaise, some restaurants like to mix it up. Where's your favorite spot to grab an olive burger in the Mitten State? The following restaurants are serving up olive burgers that top a lot of Michigander's lists.