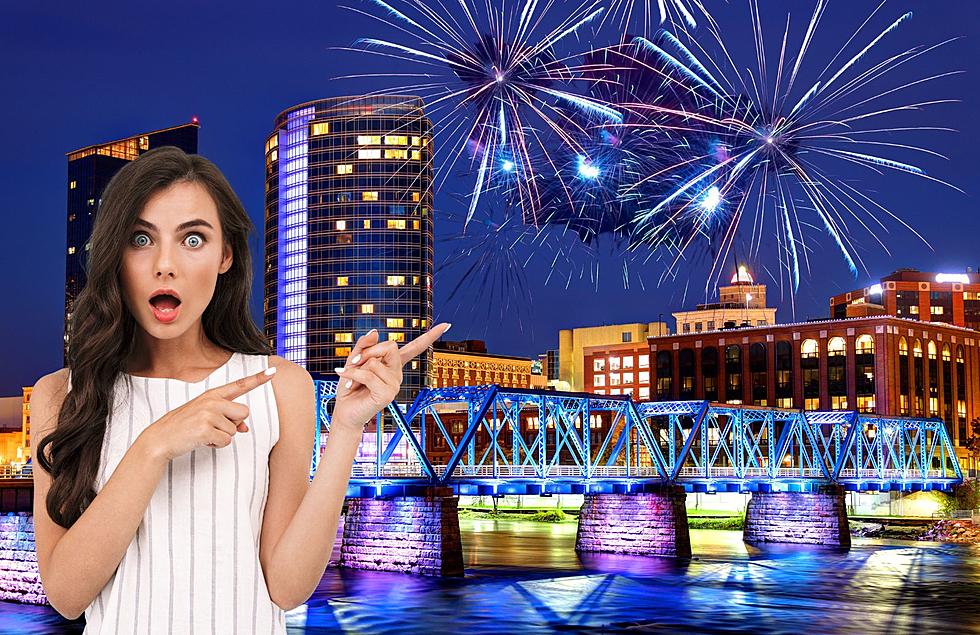 BOOM! Buy Your Fireworks From These West Michigan Locations
Canva
It is that time of year!
Where you are aggressively woken up by fireworks throughout the summer nights.
If you want to be a part of the firework fun, here are a few suggestions for places to buy fireworks in West Michigan.
Jake's Fireworks
If you want to grab fireworks in Grand Rapids, Jake's Fireworks may be a good choice.
Shop at Grand Rapids fireworks store, Jake's on Lake Michigan Drive and Cummings Avenue across from Muffler Man. We have a huge selection of the biggest fireworks available in Michigan.
If you want to buy fireworks like Excalibur artillery shells and Loyal to None, Jake's may be up your alley.
Pro Fireworks - Grand Rapids
According to their website,
Pro Fireworks is currently Michigan's largest firework retailer. Across the state, we have 14 permanent locations to serve your pyrotechnic wants and needs...Our product lines consist of Black Diamond Fireworks, Pro Fireworks, Brother's Pyrotechnics, Magnus Fireworks, Dragon Fireworks Big Fireworks.
Plus, if you review them on Google, you can get 50% off one regularly priced fireworks item.
Discount Fireworks
Discount Fireworks has two locations: Newaygo and Cedar Springs.
They have a range of fireworks for you to choose from.
Novelty Items
Smoke Items
Sparklers
Bag & Assorted Bottle & Sky
Firecrackers
Wing & Ground Spinners
Parachutes
Fountains
Roman Candles
200 Gram Multi-Shot
500 Gram Multi-Shot
Stillery Shells
Saturn Missiles
Fireworks Superstore
With 146 reviews and 4.8 stars on Google, Fireworks Superstore in Wyoming is also a great choice to buy fireworks from.
Plus, they are family owned and operated for over 30 years.
No one beats our prices or selection - Period!
Jeff's Fireworks Howell
Besides Jake's, there is a J store in the fireworks game.
Jeff's Fireworks is apparently where they've "got the good stuff."
With 4 locations open year-round, you can get a bunch of fireworks whenever you feel the need.
Howell
Fenton
Cadillac
Traverse City
Best Michigan Place To See Fireworks