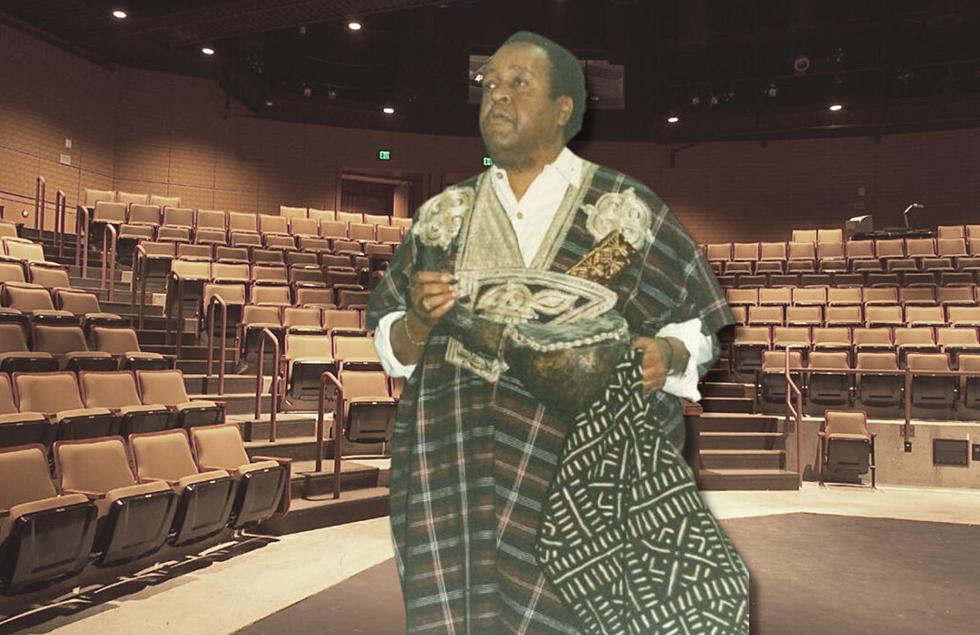 Cedric Ward: The Co-Founder of The Giants Awards and Symphony of Soul
Canva
All month long, the Grand Rapids Historical Society and I will be sharing Black History facts that have taken place right here in Grand Rapids.
If you missed the last one, you can learn about Dr. Ella Mary Sims, a social justice warrior, community activist, and the first woman of color columnist for the Grand Rapids Times.
Today's Blackity Black History Fact is all about Cedric Ward, an actor, performer, social activist, and Co-Founder of The Giants Awards and Symphony of Soul.
The arts and social justice were the twin passions of Cedric Ward. He was born on June 25, 1940, in Grand Rapids, MI. His theatrical debut at the age of 13 in a Circle Theater production of "Little Foxes" was the start of four decades of directing, performing, and volunteering.
Cedric and his wife Sandy met when they were colleagues at the Community Action Agency. While there, they advocated on behalf of area low-income families. The Wards shared a commitment to social justice and were well-connected in the community.
"We hosted Sunday brunch at our home with local community and business leaders," Sandy said. "People would say, 'why don't I see minority faces on my team?' We would respond, 'yes, why, and what can we do about it?'"
The Wards dedicated themselves to promoting Black artists. He and his wife, Sandy, established Circle Theater's first children's company, where he wrote and directed its first production, "Hansel and Gretel." He founded the Robeson Players in the 1980s to provide theatrical opportunities to Black actors and artists in Grand Rapids. He also co-founded the Grand Rapids Symphony's "Symphony with Soul" concert.
"We started putting on plays in churches. It was important to meet people where they were," Sandy said. "Our message was that no matter your age or race, there is a place for you in the arts. If you want to do something, you should go for it."
He and Dr. Patricia Pulliam, publisher of the Grand Rapids Times, created the Giants Awards together in 1983. The Junior Giants Cedric Ward Leadership Scholarship is named in his honor.
He was honored by the Arts Council of Greater Grand Rapids for his leadership and received the Dr. MaLinda P. Sapp Legacy Award posthumously from the Grand Rapids Symphony. Today, The Cedric and Sandy Ward Leadership Award goes annually to a Grand Rapids Community College student who has demonstrated outstanding leadership skills throughout the community or at GRCC.
He passed away in 2002. We extend our gratitude to our ancestor Cedric Ward, because of his love and passion for the Black community, he was able to plant the seed for us to be seen and cherished.
As Black artists in theater and the arts, for our contributions through the Giants Awards and for our music through Symphony of Soul, thank you Cedric for contributing to the soul here in our city.
LOOK: Here are the biggest HBCUs in America
More than 100 historically Black colleges and universities are designated by the U.S. Department of Education,
meeting the definition
of a school "established prior to 1964, whose principal mission was, and is, the education of black Americans."
StudySoup
compiled the 20 largest historically Black colleges and universities in the nation, based on 2021 data from the U.S. Department of Education's
National Center for Education Statistics
. Each HBCU on this list is a four-year institution, and the schools are ranked by the total student enrollment.