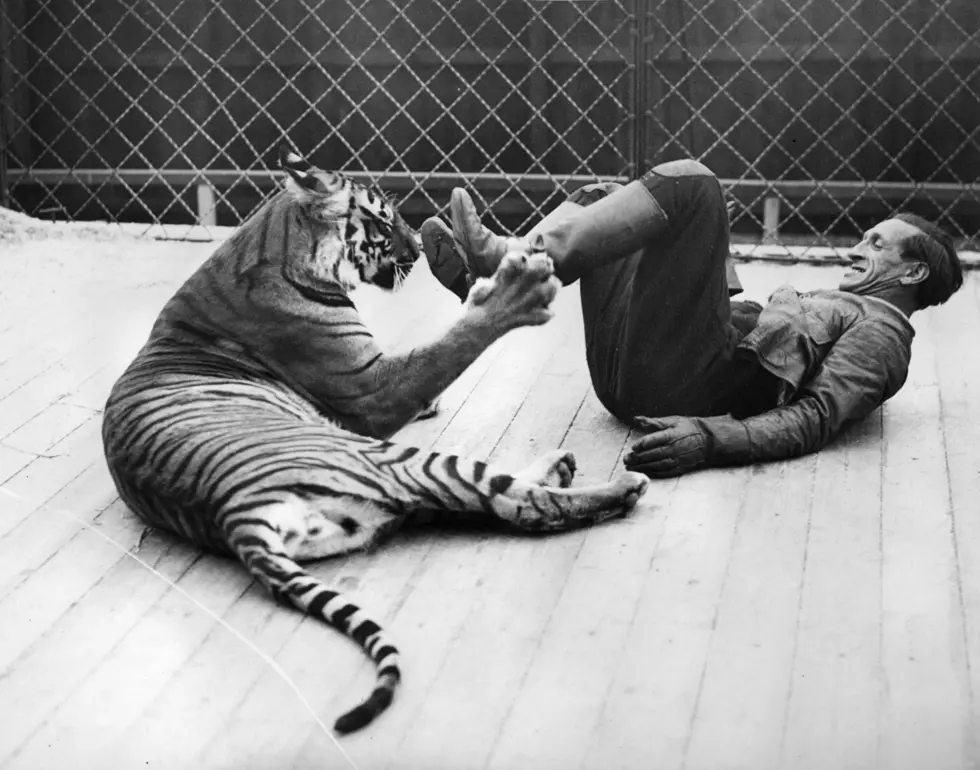 Critical 'Tiger King' Character Is From Michigan
Getty Images
If you gutted it out through all seven episodes of the 'Tiger King' documentary on Netflix, you know who was the biggest heel on the show. Yeah, he's from Michigan. CAUTION: **SPOILERS COMING**
While watching the soul sucking documentary, I remember thinking when the random investor, Jeff Lowe, showed up on the scene, 'we all knew a dude like that in high school.'
According to the article, Jeff was featured in an article in the paper way back in 1966 when his mom thought he swallowed a staple at an office supply store. It turns out, he didn't.
In 1988...Lowe's cougar, Rambo, escaped and killed a neighbor's collie near St. Johns. The Clinton County Sheriff's Office ended up shooting and killing the 150-pound cougar with Lowe's permission, according to a newspaper article.

"He could have been let out or he could have busted out," Lowe told the State Journal. "He had always been very content to stay in that cage."
I could kind of see why they might.
At the time, Lowe told a reporter he didn't have a permanent cage for the 325-pound lion, which he described as gentle. He blamed area residents for objecting to his choice of pet.

"We thought we had moved far enough into the country to avoid neighbor problems, but St. Johns people are too set in their ways," Lowe said prior to a planning commission hearing.