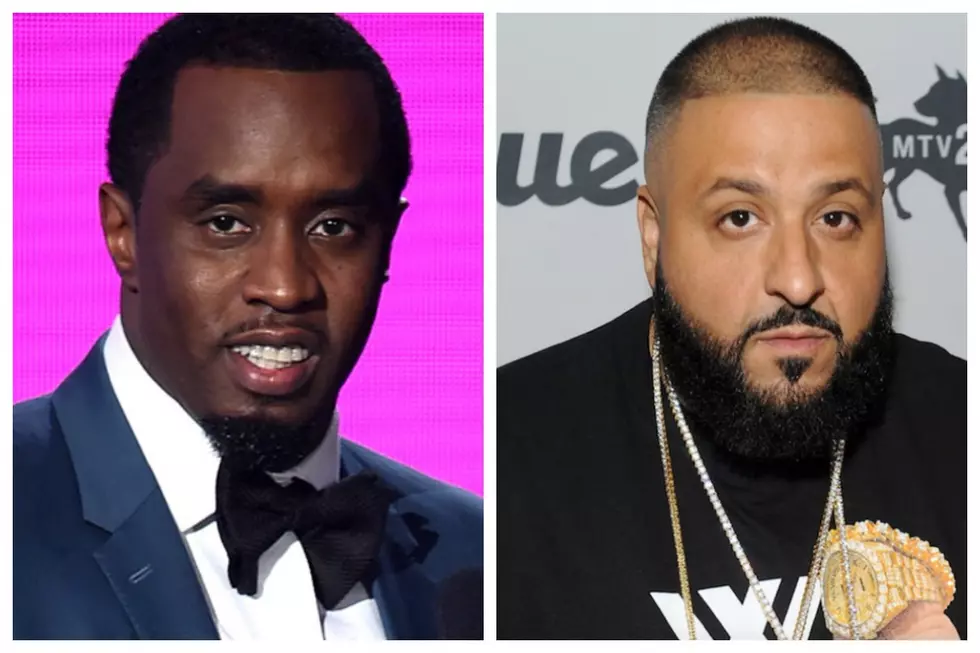 Diddy and DJ Khaled Are Judges on Fox's Hip-Hop Talent Competition Series [VIDEO]
Kevin Winter / Brad Barket, Getty Images
Rap moguls Diddy and DJ Khaled have officially signed on to be judges on Fox's upcoming hip-hop talent competition series, The Four, according to TMZ.
The show, which is a quasi-hip-hop version of American Idol, showcases four awesome contestants who have to maintain their seats as challengers come in and try and knock them off.
There will be four judges -- a business mogul, a music producer, a music industry executive and a high-profiled performer -- and they will pick the winner and team up to help the winning contestant's career.
On the judge's panel, Diddy is the business mogul and DJ Khaled is the music producer. Charlie Walk, who has worked with The Weeknd and other artists, is in talks to join as the music industry executive. As for the performer spot, pop superstars Fergie, Bebe Rexha and Meghan Trainor are on a short list for consideration.
The Four, which is a spin-off on an Israeli program, will air in January.