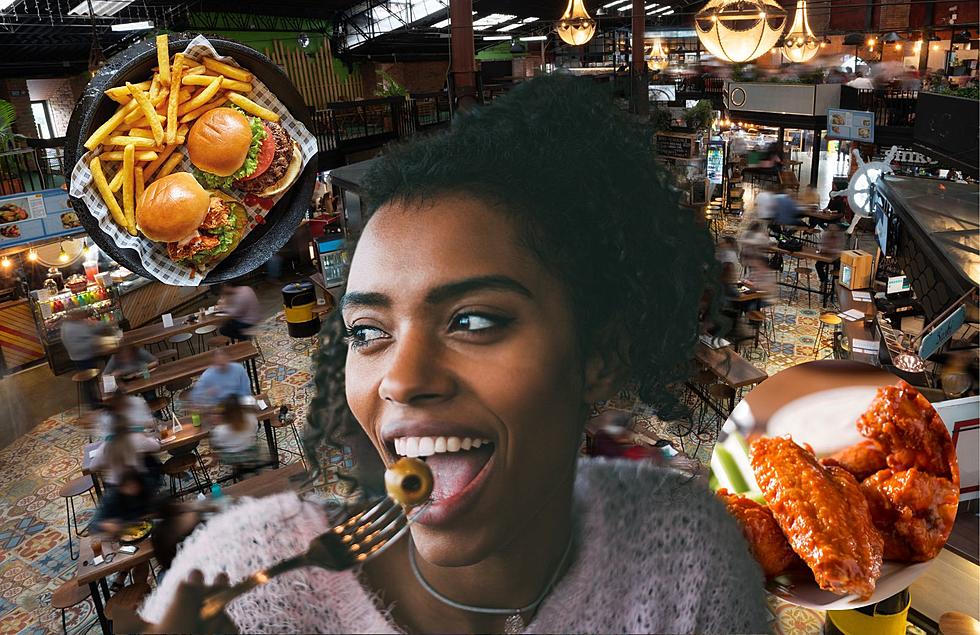 Have You Heard Of This "Neighborhood Food Court" Coming To Grand Rapids?
Canva
New food things are coming to Grand Rapids, specifically the southeast side of the city.
No need to pick one thing to eat when you have options.
Thomas Walker and his fiancee are opening a new business venture in Grand Rapids.
Don't get it twisted! Thomas Walker, CEO of Wing Heaven, is not new to this; he's true to this!
The Walkers have been owning restaurants since 2004. He is always coming up with concepts that differentiate his business from the competition.
He told WZZM that
"this one makes nine that we have operating throughout the country."
This time around, it will not be a singular restaurant.
"I took all of those things I've been cooking over 20 years and I created brands of each one - a burger brand, a wing brand, a fish brand, and collectively put them under one roof and I call it the neighbor food court."
Walker's neighborhood food court will be at 1269 Madison SE.
It is literally "a one-stop shop" for all of your foodie needs.
The five brands that will be at the neighborhood food court is
The Tender Trap
Whole Wing Willies
Five Homies Burger and Fries
Dippers Chicken and Fish Bites
Clucking Crust Chicken Pizzas
One of the main reasons for having the neighborhood food court located on the southeast side of the city is because Walker is trying to get away from the perception that the southeast side is dangerous.
"People have to just stop being fearful and connect with the people in the city. There are good people in the city that want to do business. They just need the opportunity, and they need to be taught the right way to how to do business."
40 Michigan Restaurants That Have the Best Burgers
Michigan has lots of good burger joints. What's your favorite? We asked, and here are the top burgers in Michigan according to you!