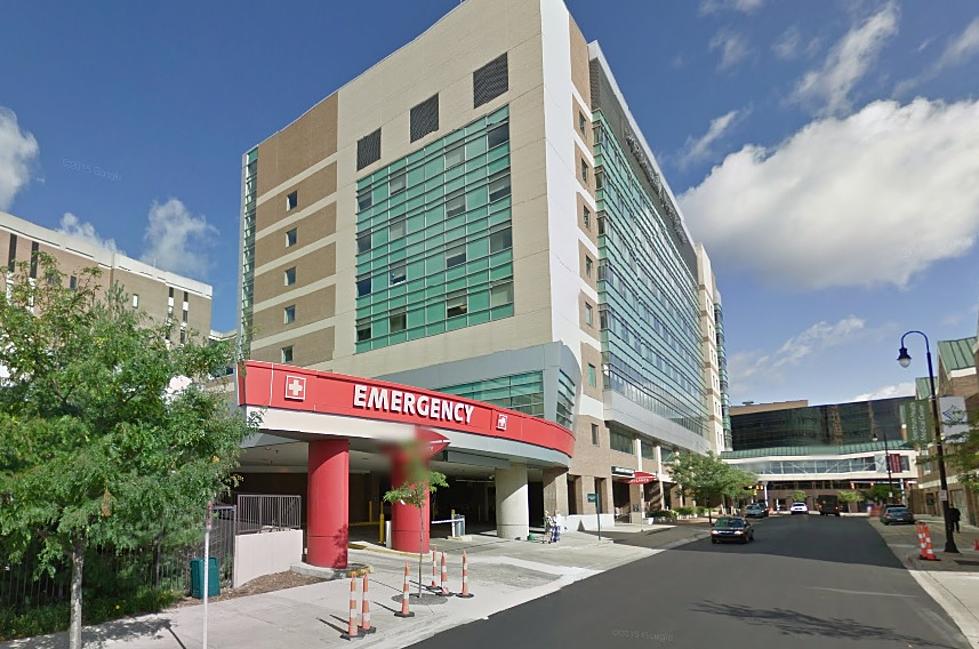 New Visitor Restrictions Announced At Spectrum Health
Google
While Michigan is seeing a surge in positive COVID-19 cases, hospitals are seeing a surge in Covid positive patients again, which is leading healthcare providers to re-institute some pandemic restrictions to keep staff and patients as healthy as possible.
Spectrum Health announced Monday, that with the recent surge in positive COVID cases again, they're announcing new visitor restrictions, which go into effect Wednesday, March 31st.
The new restrictions say that adult patients will be allowed one adult family member or guest per patient. That person is also the only person that can be with the patient during their stay at the healthcare facility.
There are a few exceptions that Spectrum points out,
Labor and delivery obstetrics patients are allowed two adult visitors. These must be the same two people for the patient's entire hospital stay.
Patients with COVID-19 are not allowed in-person visitors, however the care team will work with patients and families to coordinate virtual visits.
Emergency department patients are limited to one adult guest per patient.
Adult radiology and laboratory patients at the hospital or outpatient care sites are not allowed guests except for those patients here for an obstetric ultrasound or those who need assistance with activities of daily living or have cognitive impairments. These individuals will be allowed one adult guest.
Adult patients at Spectrum Health physician offices and surgery centers are allowed one adult family member or guest for surgical sedated procedures, but no visitors unless the patient needs physical or cognitive support.  Patients may contact office staff for extenuating circumstances.
Pediatric patients under the age of 21 are allowed two adult family members (parent or guardian or their designee only) per patient stay.
For pediatric outpatient services, physician offices and surgery, pediatric patients are allowed one family member or guests per patient visit.
Pediatric radiology patients are allowed one adult family member per patient.
Also with the new visitor restrictions at the Spectrum Health hospitals, physician offices, and ambulatory care site is all visitors will be screened when they enter and they must wear a face mask that covers both nose and mouth while inside. Spectrum Health also says their dining rooms will continue to be closed, but you can get to-go food in the cafeteria.
The new restrictions go into effect on Wednesday, March 31 for:
Spectrum Health Butterworth Hospital
Spectrum Health Blodgett Hospital
Spectrum Health Helen DeVos Children's Hospital
Spectrum Health Fred and Lena Meijer Heart Center
Spectrum Health Lemmen-Holton Cancer Pavilion
Spectrum Health Big Rapids Hospital
Spectrum Health Gerber Memorial
Spectrum Health Kelsey Hospital
Spectrum Health Pennock
Spectrum Health Reed City Hospital
Spectrum Health United Hospital
Spectrum Health Zeeland Community Hospital
Spectrum Health Ludington Hospital
There's more information on the new visitor restrictions on the Spectrum Health website HERE.
40 Michigan Towns With Names Even Life-Long Michiganders Can't Pronounce