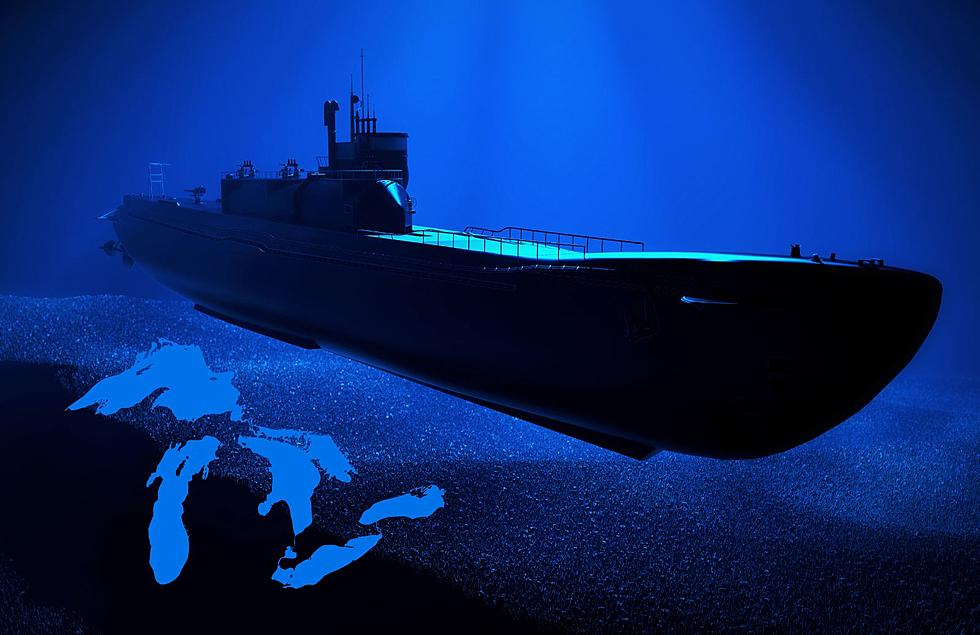 You Can Take A Ride On A Submarine In The Great Lakes
Canva
As we know, a submarine headed to see the Titanic wreck went missing this week in the Atlantic Ocean.
says
If you would like to look at a map of the wreckage site off the coast of Newfoundland, Canada, you can check it out here.
Great Lakes Submarine
You can take an eight-day trip traveling the Great Lakes on the Great Lakes explorer.
Discover the maze of granite islands that comprise Georgian Bay Biosphere Reserve while hiking and kayaking through its tranquil beauty and admiring sweeping vistas. Experience Victorian charm on Mackinac Island and venture into the boreal forests of Sleeping Giant Provincial Park on Lake Superior's northern shore. Explore coastal wetlands replete with birdlife, comb pristine beaches, and get acquainted with native cultures of the northern Great Lakes.
You travel across the Great Lakes region of Ontario, Wisconsin, and Michigan.
The Great Lakes Explorer is actually a cruise ship, however, you do get a chance to board a six-seat submarine to go to the bottom of Lake Huron.
It is not that deep since it is only roughly 50 feet from the lake's surface to get to the bottom.
It will only take roughly 35 minutes for the tour.
As of now, the Great Lakes Explorer is celebrating its 25th anniversary. There is a sale going on right now for reduced airfare, up to $250 Shipboard Credit & $25 deposit.
You can see the full itinerary and book here.
LOOK: Where People in Michigan Are Moving to Most
Stacker
compiled a list of states where people from Michigan are moving to the most using data from the U.S. Census Bureau.