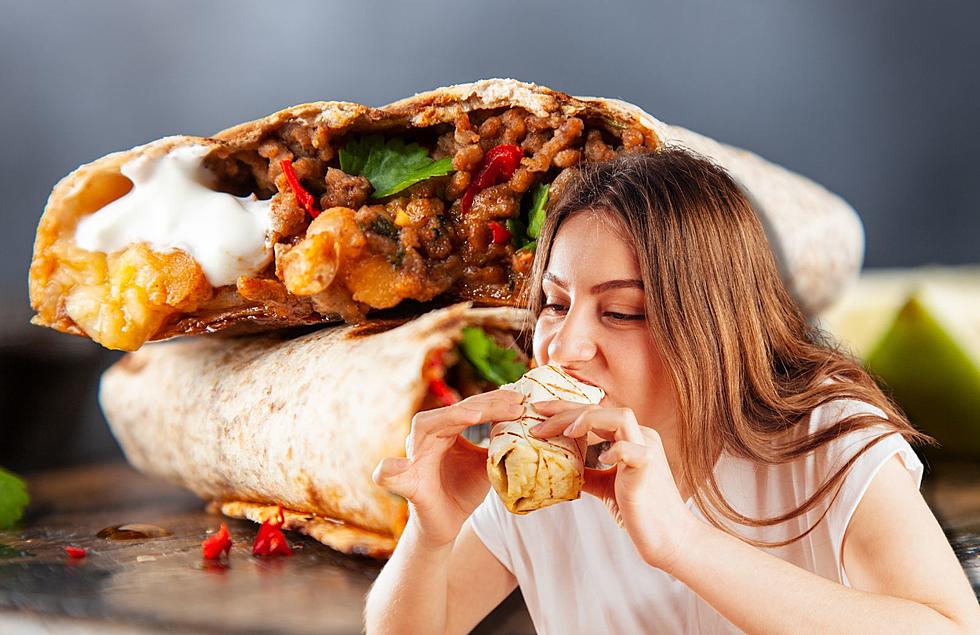 4 Restaurants In Grand Rapids That ChatGPT Recommends For The Best Burritos
Canva
Happy National Burrito Day!
In honor of the momentous day, I decided to ask the AI, ChatGPT, where I should go for a good and yummy burrito.
While I am terrified of the AI, I want to see how accurate ChatGPT is when it comes to recommending food!
What are your predictions? Do you think the AI will get it right?
Beltline Bar
It makes sense why Beltline Bar is ranked in the Top 4 of the best Mexican restaurants in the city.
ChatGPT says you have to know that this restaurant is
"famous for their Wet Burrito, a classic Michigan-style dish."
Even their official website hypes their burritos perfectly!
"You may have had decent burritos in your lifetime, but those are nothing compared to the top-notch burritos, tacos and quesadillas waiting for you at Beltline Bar. We offer some of the best Tex-Mex food in Grand Rapids, MI."
Luna
Luna is unique because they do not rely on mass-distributors for its food, they work closely with local and independent farmers, distributors, etc., to make its incredible food.
According to the AI, Luna is
"a popular spot for vegan and vegetarian burritos."
Tacos El Cuando
ChatGPT says that Tacos El Cuando has
"a variety of Mexican-style burritos with fresh ingredients."
Once you see the menu, you will never want to leave!
El Granjero Mexican Grill
Last but not least, ChatGPT says that El Granjero Mexican Grill is
"known for their generous portions and flavorful burritos."
If you want authentic Mexican cuisines like grilled cactus and sweet Jamaica juice, you should definitely try them out!
Do you agree with ChatGPT? What restaurants did the AI leave out?
Here's When Grand Rapids-Area Ice Cream Stands Open in 2023
As ice cream lovers know, every season is ice cream season... BUT there is something special about when your favorite local ice cream stand opens up for the year! Here are some favorite spots in Grand Rapids to grab an ice cream cone, slush, flurry, or even hot dog - and when they open this year!