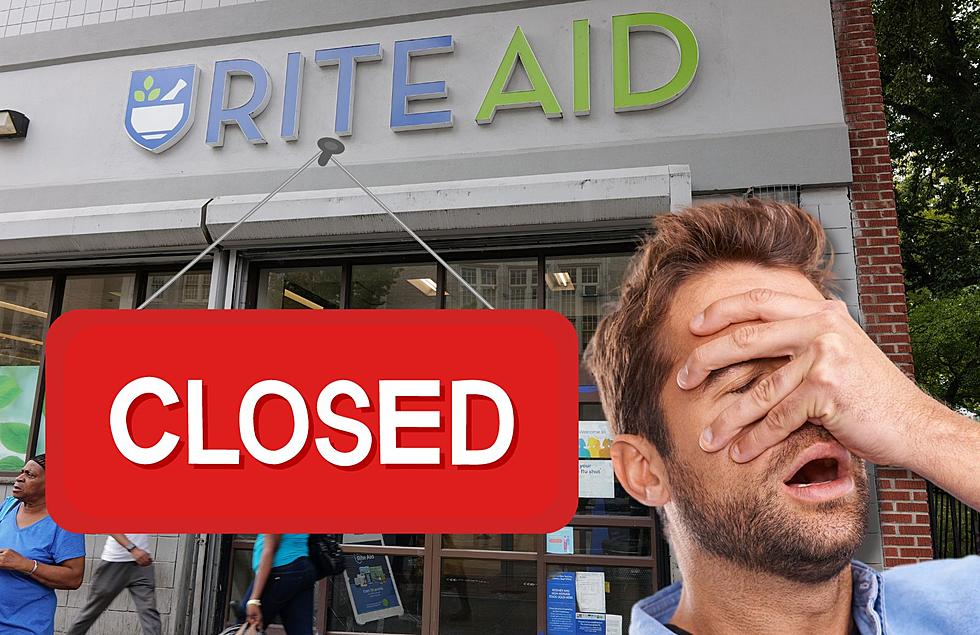 Which Michigan Rite Aid Stores are Closing?
Getty Images/Canva
Goodbye, Rite Aid!
You should at least be prepared to say goodbye to a lot of Rite Aid locations throughout the country, including Michigan.
Rite Aid Closing
It is really happening!
One of the nation's largest retail pharmacy chains is closing hundreds of its stores nationwide.
All of this is expected to happen very soon!
It is reported that Rite Aid will be closing anywhere from 400 to 500 locations nationwide, which is another 25% of its stores.
But why?
Rite Aid Closing Due To Bankruptcy
Rite Aid is reportedly preparing to file for Chapter 11 bankruptcy protection.
What is Chapter 11 bankruptcy protection?
Investopedia says that,
"Chapter 11 is a form of bankruptcy that involves the reorganization of a debtor's business affairs, debts, and assets. It is also referred to as a "reorganization" bankruptcy."
The rumors regarding Rite Aid started back in August when the Wall Street Journal and Bloomberg reported that the company is facing more than $3 billion in debt.
Wall Street Journal says that Rite Aid hopes to address the lawsuits alleging that the company filled hundreds of thousands of opioid prescriptions illegally.
Which Rite Aid Stores Are Closing Michigan?
With another 25% of its stores needing to be closed, people wonder which Rite Aid locations will be closing in Michigan.
As of now, the exact plans for the closing of stores have yet to be announced or determined.
However, there are several stores that have already closed, including a store in Flint, according to ABC 12.
Rite Aid shared that the location shut down because of
"business strategy, lease and rent considerations, local business conditions and viability, and store performance."
The initial bankruptcy plan for the company says that those 400 to 500 stores would "either be sold" or "allow creditors to take control."
The Wall Street Journal also shared that some of the company's bondholders might ask for more stores to close!
What is next for Rite Aid?
Abandoned Detroit Pharmacy Transformed Into Gorgeous 4,500 Sq. Ft. Home
On the outside, this brick building looks like any other business you might find in the Motor City.
But on the inside, this commercial building that was once home to a pharmacy and then a gym has been transformed into a spacious single-family home that's overflowing with character.